Pierre LaQuierre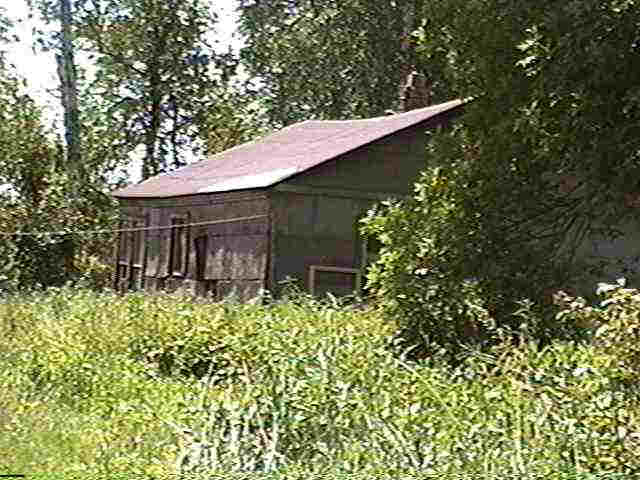 Pierre's cabin lies nestled among fields of Stingweed and
other exotic flora on a remote island in the middle of
Lake-of-the-Woods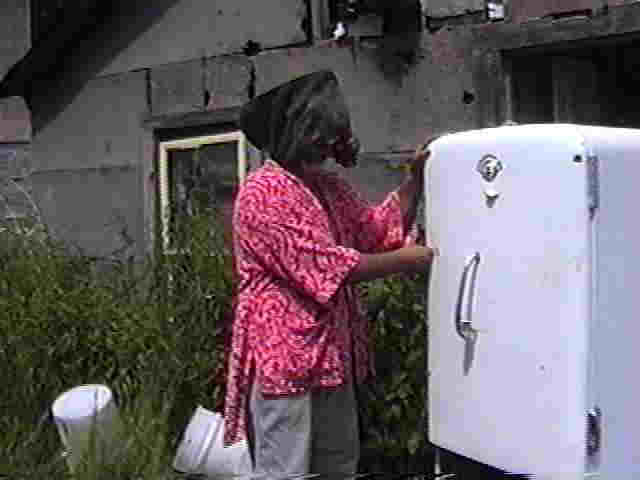 Pierre is up early and he is after that left-over chicken.
He needs a big breakfast to get ready for another day
of busting rocks with his trusty mallet!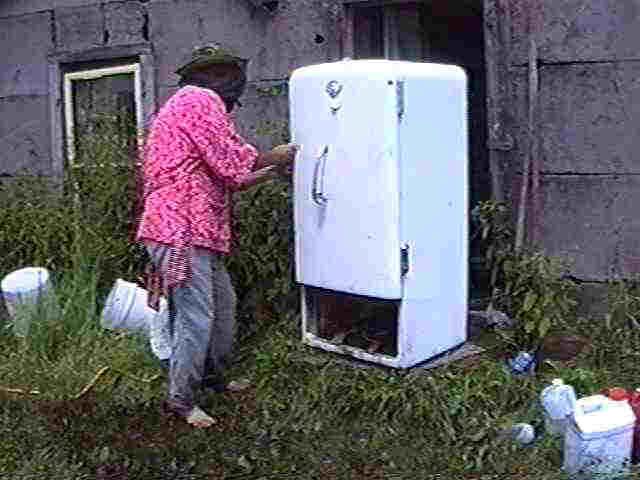 Click on picture above for a video clip
of Pierre's breakfast adventure!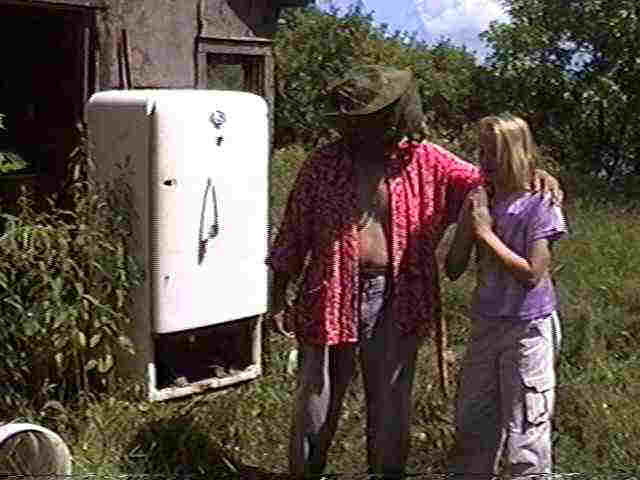 Pierre takes time out to counsel one of the many
pilgrims that arrive at his island seeking his wisdom
of the Wilderness
More to come...